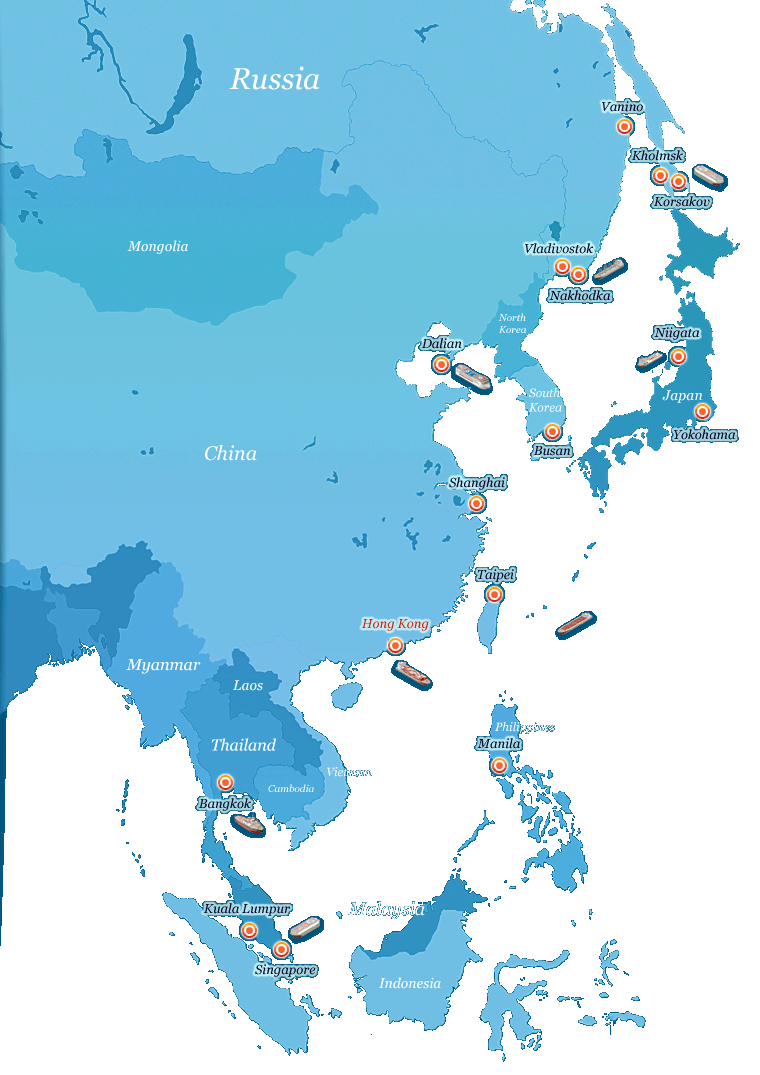 Geography of service
The wide infrastructure of the company allows executing agency services, bunkering orders timely and qualitatively in almost all ports of the world.
Our company supplies fuel to markets of the South-East Asia and bunkers ships through its representatives in China, Hong Kong, South Korea, Japan, Taiwan, Philippines, Malaysia, Singapore, Thailand, and India.

We have extensive experience working with petroleum products, ship bunkering and their logistics.